Tranzit House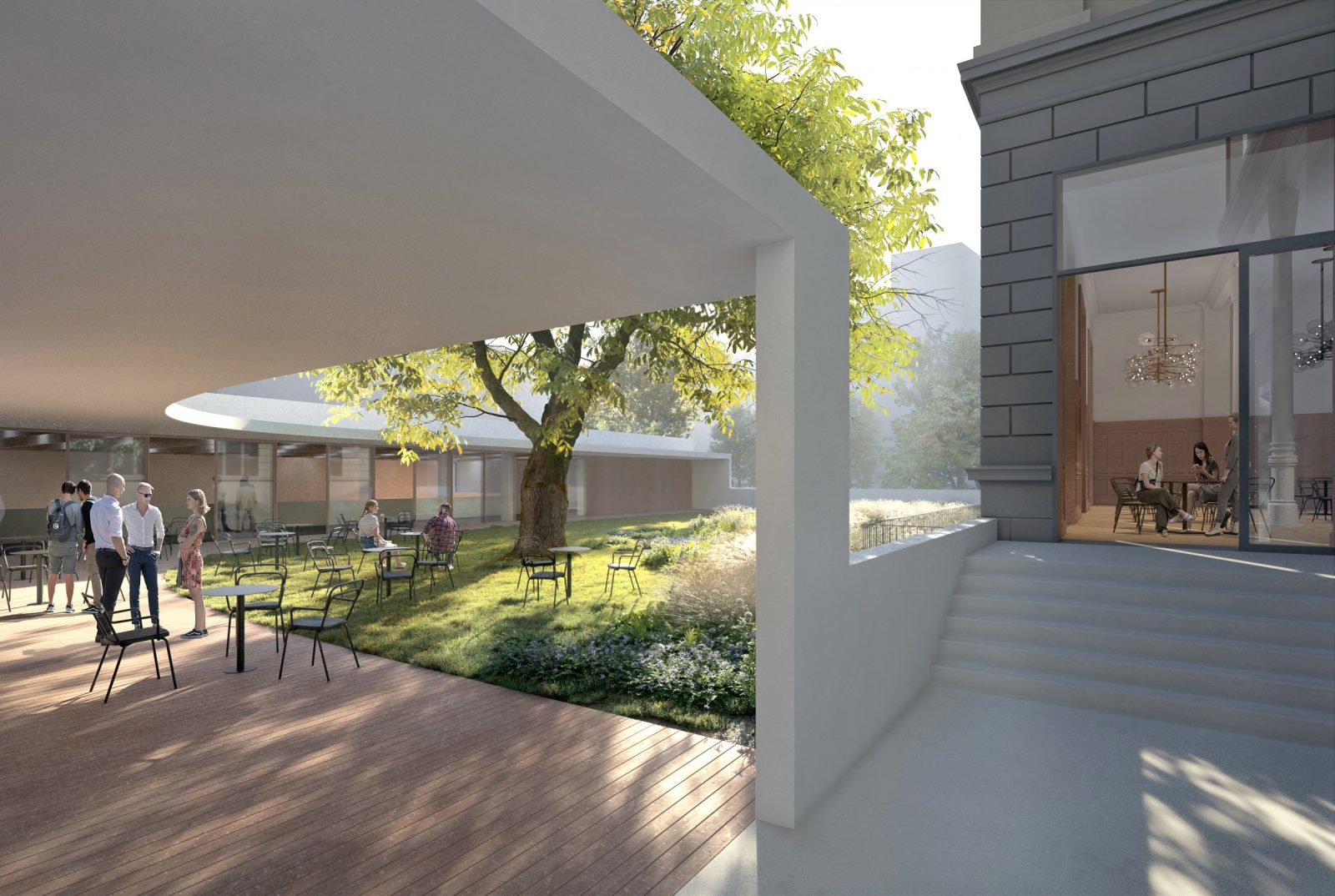 2021



Design competition for Transit House Community Space and Educational Centre. Restoration and extension of the former headquarter of the National Association of Hungarian Functionaries. National competition 3rd prize.
---
Architects: Balázs Biri, Levente Szabó
Co-designers: Borbála Surján, Szabolcs Szilágyi
Visualization: Zoltán Gazdag
---
The design brief asked for a new large-scale space which could not fit in the existing historical and protected building without major disturbance. In our competition entry we placed the new event hall on the furthest end of the plot from the street, keeping a distance not only from the historical building, but from the surrounding ones too. Our goal, to preserve the inner garden with the chestnut tree since it is a unique trait in the city centre succeeds. Thanks to the designed arrangement the garden is placed between the two buildings hence both can have a spacial and functional connection with it. Regarding the historical building the base of our concept is to restore it to its former glory and significantly extend it with contemporary elements without affecting that above-mentioned glory. In the new building complex the historical atmosphere and the contemporary character can coexist even empowering each other. Thanks to the skylighted underground connection between the new and the existing building, the former can behave like a free-standing one not closing towards the neighboring buildings. Our proposal organizes the complex functions given by the design brief in a strictly separating way. On the ground floor of the existing building two functions can be found, the cafe with direct connection to the street and the restaurant towards the garden. On the first floor we defined cultural and exhibition spaces while on the second floor we designed NGO and co-working offices. In the new building besides the event hall there are smaller rooms to accommodate the NGOs social events or function as extensions of the main hall.