Népliget Center, Budapest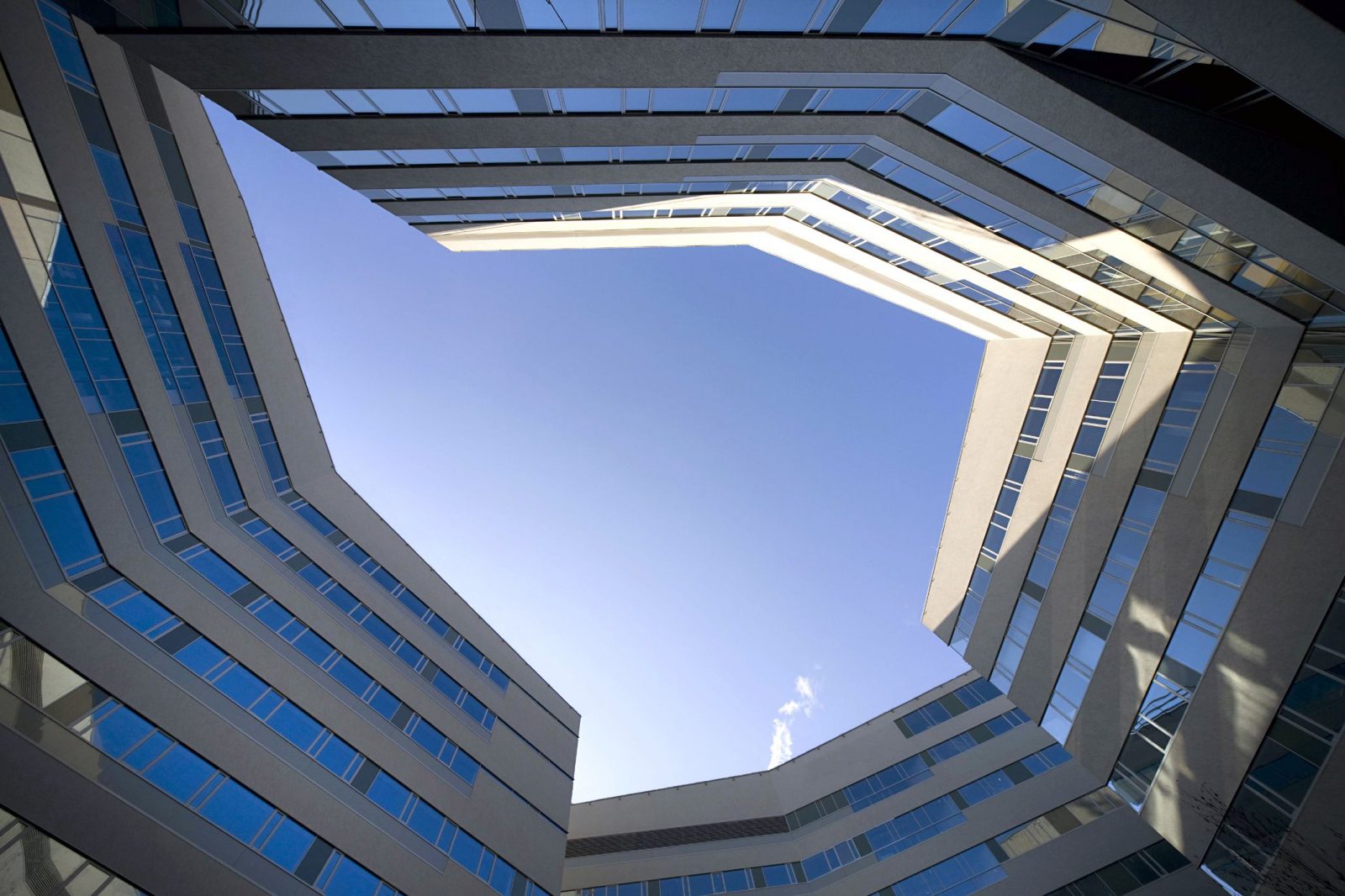 2005-2009



Népliget Center office building, Budapest, Könyves Kálmán Blv.
---
General designer: Építész Stúdió Ltd.
Associate architects: Hetedik Műterem Ltd.
Architects: Richárd Hőnich, Ferenc Cságoly, Levente Szabó, Bálint Marosi, Ágota Józsa, Rita Terbe
Co-architects: Orsolya Simon, Orsolya Almer, Tibor Tánczos
Client: Skanska
Size: 32000m²
Photos: Tamás Bujnovszky
Awards: Pro Architectura Prize - 2010
---
Our ultimate concept on this extremely busy and at the same time architecturally neutral area was to establish a building joint, that can stand as a specific icon, and may become a dominant corner point in a wider sense of a future area expansion with its sculpture-like shaping. We divided the gross area of approximately 32 thousand square meters into three buildings, which all fringe upon a unique inner court. The shaping of the buildings is determined by their "rotation" around the court: hence the shapes becoming fractional, and dynamic. The closeness of the boulevard, and its traffic needed a more built, court-like garden, thus the shaping of the court is abstract. Although the buildings are separate, their connection is apparent: the façade and roof levels articulate with gentle fractions inside the individual buildings, but the fluent, continuous lines and levels indicate the obvious togetherness of them. This gives a spiral-like dynamism to the building that starts from the first, shortest and ends at the third, last finishing tallest building positioned in the corner. The shaping is strengthened by the usage of the materials. We applied a grayish color, slantly chafed parget on the façades, which enforces the strength and solidity of the concept in accordance with the grayish coloration of the windows and doors.
Győző Bujdosó: Design and Realization, RÉGI-ÚJ MAGYAR ÉPÍTŐMŰVÉSZET 2010/3