Common Space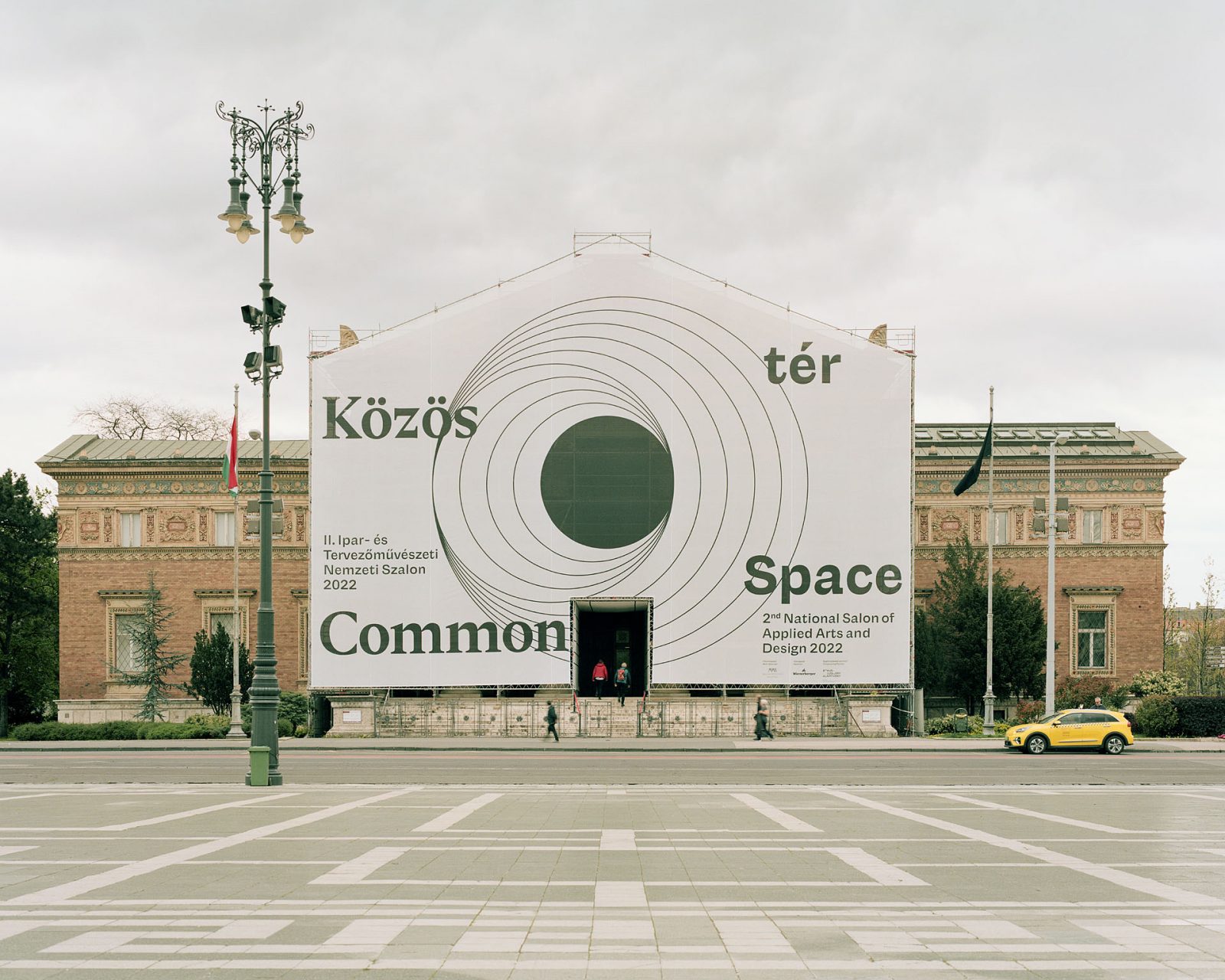 2022



2nd National Salon of Applied Arts and Design 2022
---
Design: Hetedik Műterem Kft.
Concept: Balázs Biri, Levente Szabó, László Rátgéber
Graphic design: Ákos Polgárdi, Lili Tóth (SUBMACHINE)
Client: Műcsarnok Nonprofit Kft.
Head curator: András Szilágyi B.
Co-curator: Eleonóra Balogh
Assistants to the curators: Dóra Dekovics, Éva Markovits, Szilvia Reischl, Júlia Szerdahelyi
Installation: TorTer e-Design Kft.
Photography: Balázs Danyi
---
The consistent world of the five-yearly held exhibition's installation's elements ( the sagging curtains and the building-block pedestals) desires to provide a uniform setting for the large range of the divergent exhibited objects. With the dry-built raw brick pedestals' and the transparent curtain rings' duality, our goal was on one hand to experiment with the beneficial tension of the extreme duality of material use, and on the other hand to create a string of counterpoising spaces inside and outside of the curtain rings, which, for the time of the exhibition can overwrite the structure of the interior spaces.
The exhibition uses three curtain constructions in order to restructure the space of Műcsarnok. These curtains sometimes connect, sometimes disconnect the current symmetrical spaces, the visitor shifts between the spaces embraced by the curtains and outside them, thus providing a dynamic for the exhibition, creating a linear space structure, which guides the visitor through its thematic rooms. The curator's concept divides the exhibited pieces into Aristotle's ten categories, matching each one with a sector of applied arts.
At the beginning of the salon, visitors are welcomed by a large empty space, providing an opportunity for information gathering, waiting and attunement. In the middle of their journey through the exhibition, they enter the apse, a place where the curator's concept is further explained with the help of the selected key-pieces. These spaces allow both standstill and group activities, even guided tours or presentations.
A foundational part of the concept was the planning of a neutral pedestal, which can handle the wide variety of the diverse exhibited pieces. The chosen material, the clay building blocks do not only solve this issue well, but are widely variable and modular, so they can fit to any desired size.
Throughout the span of the exhibition, the graphical visual on the scaffolding built for the refurbishment of the porticos is relative to the curtain structure inside the building, therefore foreshadowing the interior exhibition on an urban scale.